Last year the Graphics team have joined forces with English for a cross-curricular Year 7 project. The students were given the following brief:
You work for the BBC! They want to help school children understand the character of Puck from the Shakespeare play A Midsummer Nights Dream. You need to visually design the character of Puck and produce an animatic or full animation of the scene. This is a form of illustration which should help get your target audience engaged with the content.
You can see some of the concepts here, as well as an animation by Ollie Rook, of Act 2, Scene 1 of A Midsummer Night's Dream.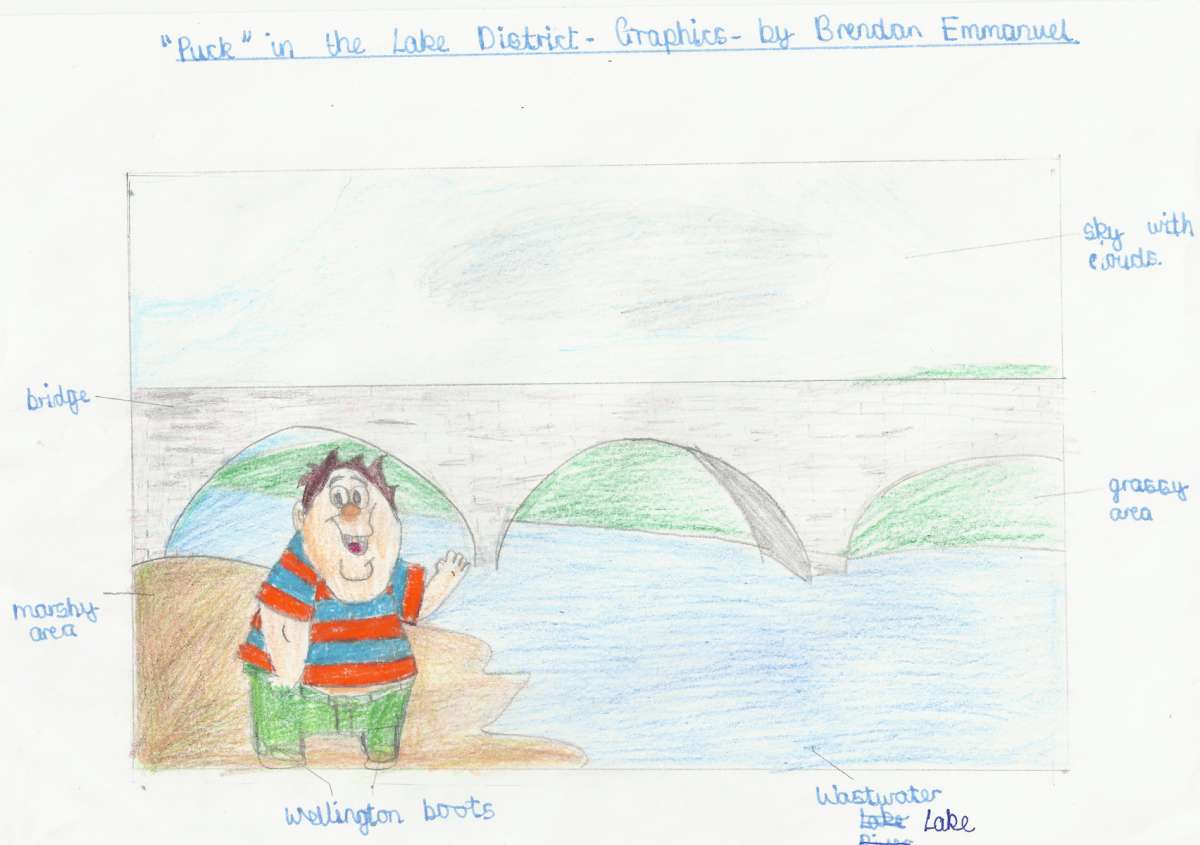 [IMAGE:bb104480]
[IMAGE:e306148c]
[IMAGE:22ca8fb7]
[IMAGE:5beb5fa1]
[IMAGE:d208eb36]
[IMAGE:0d0e7203]
[IMAGE:a10c7872]
[IMAGE:393c91dc]
[IMAGE:07380857]
[IMAGE:4ff6a0c1]
[IMAGE:b022d8b9]
[IMAGE:4c0d3773]
[IMAGE:d2729e77]
[IMAGE:7ef78857]
[IMAGE:3c660b0b]